Privacy Policy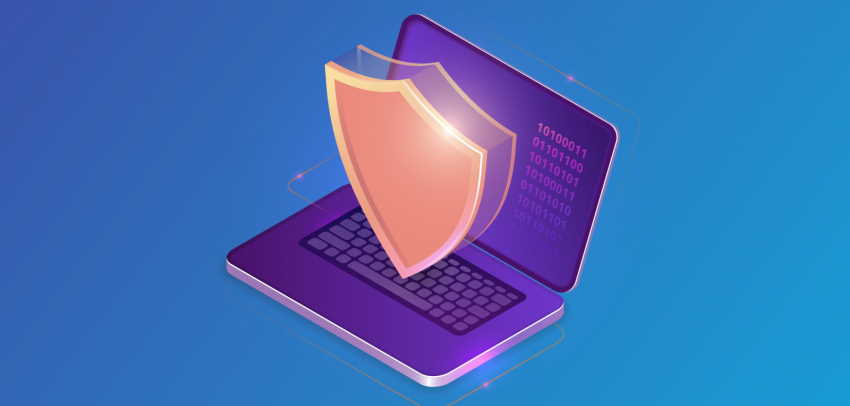 This privacy policy applies to the visitor, user and client of all of the group websites of The Today App, except otherwise explicitly mentioned by RP The Today App. As used in this Privacy Policy, "The Today App" "us" and "we" refers to websites of the company The Today App. The "Website" means The Today App website , any successor URLS, mobile or localized versions and related domains and subdomains), and the "Services" means RP Search Services's products, applications and services, in each case in whatever format they may be offered now or in the future. The Website and Services are collectively referred to herein as the "Offerings."
Information we collect
We collect information to provide better services to all of our users, existing clients and potential new clients – from figuring out basic stuff like finding out your IP (Internet Protocol) which guides us about your country/location, to more complex things like knowing your referral URL which helps us to figure out which website sent you to us.
The Today App respects the privacy rights and data protection rights of its users and recognizes the importance of protecting the personal information we collect about you. Our Privacy Policy is designed to help you understand what information we collect and how we use and share that information. This Privacy Policy applies to our websites, applications, products and services.
Information you give us
In order to send us your Request for Proposal (RFP), Request for Quote (RFQ), Request for Information (RFI) or any other project requirement inquiry or just to simply contact us using our contact us form/page, you will be asked for personal information, like your name, email address, messaging services handles, telephone number, location etc. In case you are buying one of our ready-made product or service online from our website, we may ask you about your credit card information as well, which is securely processed and transfered, using high level encryption, to our 3rd party payment gateway processor partners as we do not store any credit card details on our website or server(s).
Information we get from your use of our services
We may collect information about the services that you use and how you use them. This information includes:
Log information
When you use our services or view content, we may automatically collect and store certain information in server logs. This may include:
Details of how you used our service, such as your search queries
Internet protocol (IP) address
Device event information such as browser type, browser language, the date and time of your request and referral URL
Cookies that may uniquely identify your browser or session
Cookies and anonymous identifiers
We use various technologies to collect and store information when you visit a The Today App service, and this may include sending one or more cookies or anonymous identifiers to your device.
Third Party Platforms
We may collect information about you when you interact (in the form of like, comment, follow, subscribe, tweet, message or any other similar actions) with us on any online social media networks where we maintain our official profiles. The information such as your social media profile ID, name and other related information publicly available on your social profile may be collected.
Other Information
Our sales and marketing teams may collect other publicly available information about you from online sources. We do this after you have primarily contacted us, either directly through one of our websites, apps or indirectly through one of our partner/affiliate channel, to supplement our background knowledge about you in order to provide you better solutions that would fit your overall needs.
How we use the information that we collect
We use the information that we collect for our internal review, tracking and for contact. The information is then archived in our server(s). We study the information that we collect to understand user/visitor trends in order to improve our services, content, website and products quality etc. and ultimately to improve user and customer experience.
We use your email address, phone number(s), third party and other information to directly communicate with you. Our business development team uses this information to connect with you and discuss your business requirement in order to provide you with a relevant solution. Our marketing team uses this information to send you periodic promotional, non-promotional and other marketing related information and material that we think may be useful to you and could add value to your business.
Payment Information
Your confidential financial information including credit card details are not stored in any of our servers and are rather securely transfered to our payment partners, as mentioned above under 'Information you give us', to process the charge, except for your name, email, phone number and other relevant contact details. We use your contact details to send you invoice receipts, reminders and other related transactional emails.
Your data is safe with us
None of the information that we collect is sold to any 3rd party organization not part of the The Today App group and/or sister concerns, subsidiaries. We may, however, share your information with our sister concerns, subsidiary companies and affiliates.
Your Rights and Choices
Unsubscribe
We may provide you with the opportunity to 'Unsubscribe' – the unsubscribe link can be found at the bottom of every promotional or marketing newsletter email that you receive from us. If you decide to opt-out, we may not be able to provide certain features of the Offerings to you.
Opt-Out
Unsubscribing immediately removes you from our marketing list(s), however an individual key contact from our sales, marketing and/or business development team may still connect with you. If you wish not to be contacted by any of our individual team members as well, please kindly reply to the individual with 'opt-out' in your email subject or body.
Blocking Cookies
You can remove or block certain cookies using the settings in your browser but the Offerings may cease to function properly if you do so.
How We Respond to Do Not Track Signals
Your Web browser may have a "do not track" setting which, when enabled, causes your browser to send a do not track HTTP header file or "signal" to each site you visit. At present, the Offerings do not respond to this type of signal.
No Children Under Age 16
The Offerings are not intended for use by anyone under the age of 16, nor does The Today App knowingly collect or solicit personal information from anyone under the age of 16. If you are under 16, you may not attempt to register for the Offerings or send any information about yourself to us, including your name, address, telephone number, or email address. In the event that we confirm that we have collected personal information from someone under the age of 16 without verification of parental consent, we will delete that information promptly. If you are a parent or legal guardian of a child under 16 and believe that we might have any information from or about such child, please contact us at the email or mailing address provided at the end of this Privacy Policy.
Security
The security of your personal information is important to us. We maintain a variety of appropriate technical and organizational safeguards to protect your personal information. We limit access to personal information about you to employees who we believe reasonably need to come into contact with that information to provide products or services to you or in order to do their jobs. Further, we have implemented reasonable physical, electronic, and procedural safeguards designed to protect personal information about you. We encrypt certain confidential and sensitive information in transit using industry-standard encryption technology. Most of our websites are also secured using 128 bit SSL certificates. While we strive to use reasonable efforts to protect your personal information, we cannot guarantee its absolute security.
Data Storage
Location
The host servers on which The Today App processes and stores its databases are located in The United States of America. Our business development and marketing teams may use and process the information that is collected from our local servers and systems within our office premises or from official portal devices.
Data Breach
The Today App will inform you within 48 hours, to the extent we are legally authorised to do so, in case of any application or order originating from an administrative or judicial authority relating to your personal data and/or inn case of an unfortunate data breach or threat of such data breach that may compromise your perfonal information collected by us.
Changes
We may change part of or full privacy policy document without any prior consent or permission.
You may please contact us using our standard contact form should you have any further queries or seek clarification regarding any of the privacy points and declaration mentioned above.